Forte Tax & Law » News » Anton Kabakov spoke at public hearings organized by the Commissioner for Rights of Entrepreneurs in St. Petersburg
Anton Kabakov spoke at public hearings organized by the Commissioner for Rights of Entrepreneurs in St. Petersburg
Public hearings organized by the Commissioner for Rights of Entrepreneurs were held on October 25, 2018 to consider issues that are currently hindering the development of entrepreneurship in St. Petersburg.
The purpose of these hearings was to work out proposals for development of entrepreneurship and improvement of business climate in St. Petersburg, and many representatives of St. Petersburg government and of the business community attended this event.
Anton Kabakov made a presentation on tax concessions and tax relief as incentives to promote investments in St. Petersburg.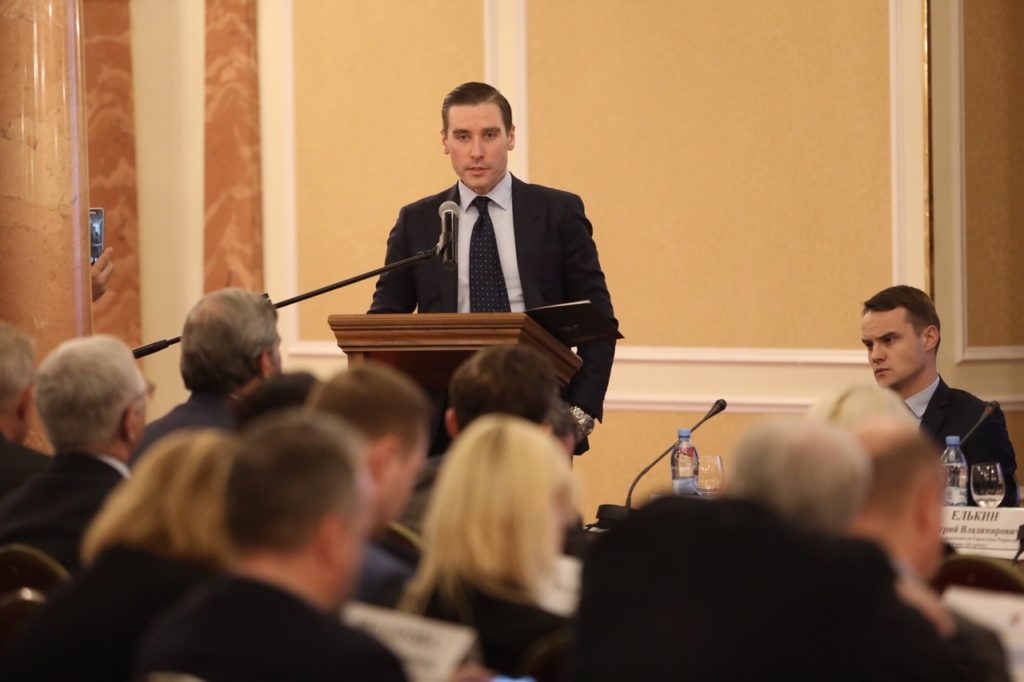 Anton talked about the abolition of the possibility for the regions to set their rate for the regional part of profit tax. Anton also talked about the work that Forte Tax & Law jointly performed with the Investment Committee, in particular, the initiatives put forward to replace outdated benefits with investment tax deduction and benefits for regional investment projects. For more information about these initiatives, please here
Anton noted that the adoption of a law on investment tax deduction could contribute to the updating and re-equipment of existing industries, improve their performance, and thereby make St. Petersburg more attractive compared to other regions. The head of the Investment Committee supported this position, acknowledging that the introduction of tax investment deduction would serve as an additional incentive for the development of investment activities in St. Petersburg.
The proposals that made it to the final resolution of the public hearings will be included in the annual report of the Commissioner to St. Petersburg Governor and the Legislative Assembly of the city. They will also be forwarded to the Commissioner for Rights of Entrepreneurs for the President of the Russian Federation.