Forte Tax & Law » News » HR & Legal: Forte Tax & Law and Avant joint business breakfast
HR & Legal: Forte Tax & Law and Avant joint business breakfast
Forte Tax & Law and Avant hosted a joint business breakfast last Friday. This event was intended mainly for HR managers and company executives from Technopolis and addressed the HR and legal aspects of hiring and dismissal. Over 45 guests attended this business breakfast.
The first speaker, Ekaterina Apolinskaya, Head of Staff Recruiting at Avant, described the tricks most often used by candidates when they are interviewed, and how employers can minimize mistakes when they recruit staff.
Anna Yakovleva, Senior Associate at Forte Tax & Law, made a presentation on how to reject candidates without ending up in court. Using examples from court practice, Anna clarified whether job offers are legally binding and whether candidates may be rejected due to the publication of provocative photos on social networks, the failure of a polygraph test and a number of other reasons. Many guests were surprised by the number of grounds that cannot be used to reject candidates although they are actually used everywhere (for example, inappropriate appearance, no registration in St. Petersburg, etc.)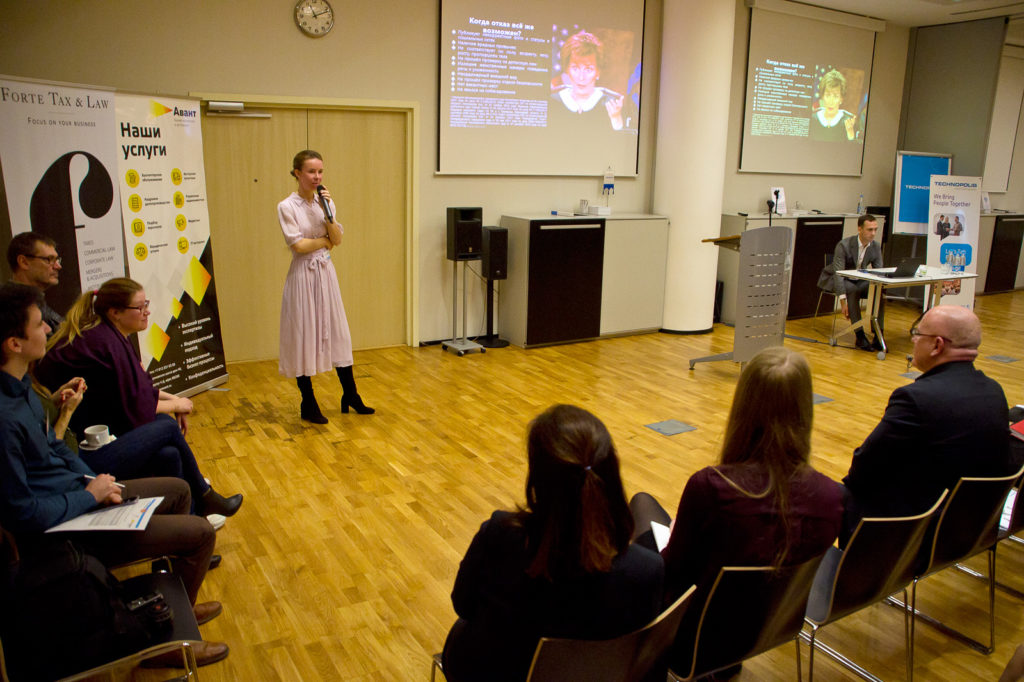 Andrey Safronov, Head of Legal Support at Avant, closed the event. Andrey explained how to ensure that dismissal is as conflict-free as possible and described the leverages that can be used in dismissal negotiations with employees, as well as how to minimize the risk of reinstatement of dismissed employees.
Anna Yakovleva's presentation is available here