Forte Tax & Law » News » Anton Kabakov has contributed to the World Bank Doing Business 2019: Training for Reform Report
Anton Kabakov has contributed to the World Bank Doing Business 2019: Training for Reform Report
The annual Doing Business 2019: Training for Reform Report was published recently by the World Bank. Doing Business is a global survey and rating of countries ranked by the business conditions they offer.
As part of the Doing Business project, the activities of national – mostly small and medium enterprises – as well as the regulations governing their activities are analyzed throughout their life cycle from establishment to liquidation. This survey is currently one of the most authoritative sources that may be used to assess business competitiveness in countries across the globe.
In preparing its report, the World Bank considers not only data but also the opinion of experts such as business consultants, lawyers, economists, government representatives as well as leading scholars from various countries. Anton Kabakov, Partner at Forte Tax & Law, is one of the experts that was invited to contribute to this report. Anton participated in the assessment of fiscal aspects and the tax part of the report by giving his opinion on the Russian tax system as a whole.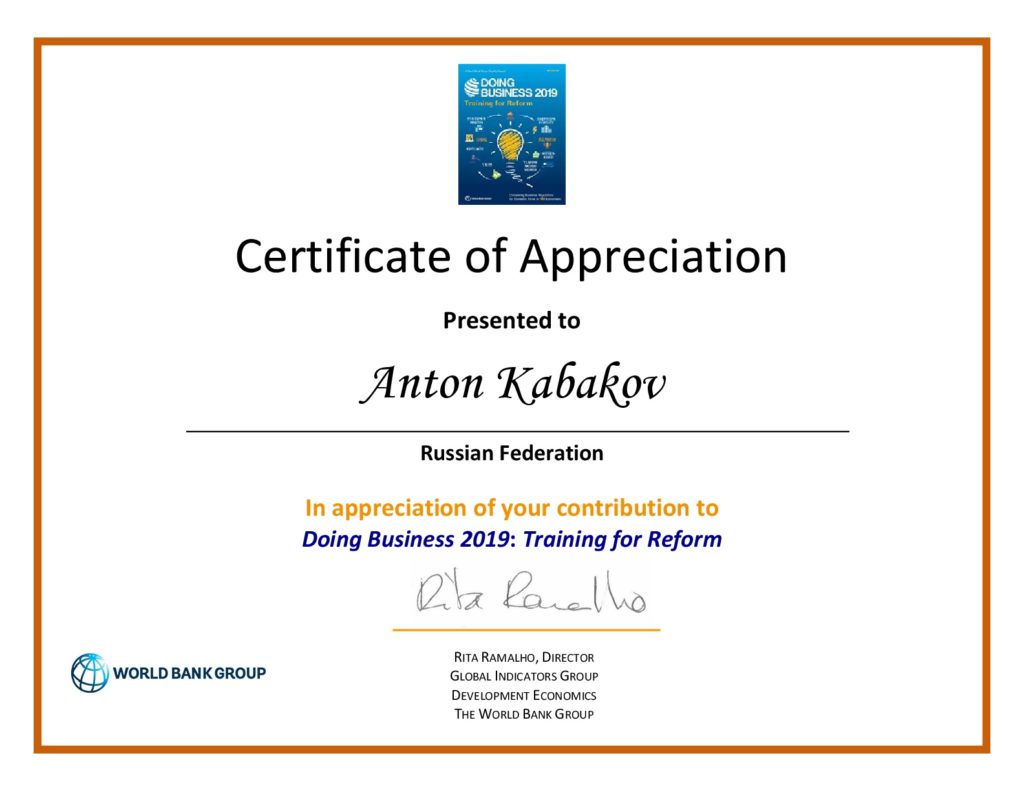 The World Bank Report is available here