Time to keep pace with parallel import
The Constitutional Court of Russia finally published its ruling on a case partially validating "parallel" import. This case involved PAG, a Russian company which imported Sony trademarked products into Russia without Sony's consent and was required to destroy these products as counterfeit [1]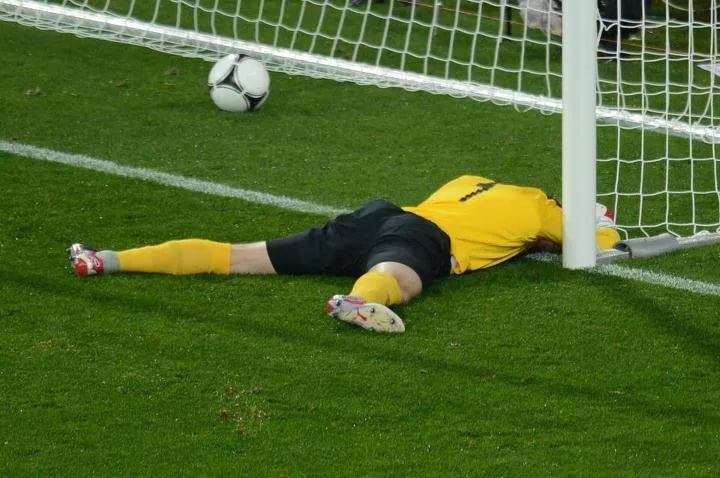 Parallel import is the importation into Russia of trademarked products which were legally and officially bought abroad but for which the trademark holder did not give its consent for importation into Russia. As in this case trademark holders or their official distributors do not engage in such importation, and the goods are imported into Russia by other companies without the consent of trademark holders. Such practice gives rise to parallel channels for distribution of original products.
Parallel import was banned in Russia. In other words, it was not allowed to import trademarked products into Russia without their right holder's consent. Doing so could give rise to the following risks for unauthorized importers [2]:
Withdrawal and destruction of products as counterfeit at the expense of the importer;
Compensation to right holder of damages caused by unlawful import, or
Payment of compensation from RUB 10,000 to RUB 5 million to right holder, or double the value of the products imported unlawfully/value of the right to use trademark on those products;
Administrative or criminal liability.
The Constitutional Court of Russia stated that the ban on parallel import cannot be absolute and that such import may still occur in some cases. The Constitutional Court drew the following conclusions:
The consent of right holders is indeed required to import trademarked goods into Russia as such importation is in itself a form of exercise of rights to trademarks. Right holders must, however, act in good faith when they use their exclusive right to trademark allowing them, among other things, to permit or prohibit the importation of trademarked products into Russia. If right holders fail to do so, such right is no longer protected in courts.
Right holders act unfairly if they perform any of the following actions:
a) Prohibit their official distributors to sell products to Russian importers, including following "unlawful" sanctions imposed by the international community and intended to ban the importation of products into Russia;
b) Put in place a pricing policy resulting in product overpricing in Russia compared to other countries more than necessary to meet reasonable economic interest.
It is up to the court to determine whether right holders act unfairly based on the underlying fact of each specific case. In our opinion, there is no unfair practice, and right holders should be able to restrict parallel import if (а) the Russian market is sufficiently saturated with the right holder's products, and (b) the prices for such products are not significantly greater than those in other countries where parallel import is permitted.
Protection measure such as the destruction of trademarked products imported into Russia may be applied only to products on which the original or similar trademark has been placed unlawfully. Since products are lawfully trademarked in case of parallel import, they should not, as a general rule, be subject to destruction.
For foreign trademark holders the Constitutional Court's position means that any actions they take to restrict the importation of their trademarked products into Russia may potentially be deemed unfair practice. Right holders risk therefore losing control of parallel channels of distribution, while the parallel import of their products will be permitted.
We suppose that the rules permitting parallel import will primarily be applied to products that are vital in the medical and automotive industry [3]. We, nevertheless, recommend right holders to identify already now the products that could potentially be imported into Russia in spite of their right holder's prohibition as well as prepare for the application of interim measures such as product seizure at customs.  We also recommend preparing a product price justification and confirmation that prices are in line with the prices of the same products in other countries in order to object to any claim that the right holder engages in unfair practice.
We recommend that local importers that have been at the receiving end  of parallel import restriction assess whether the right holder's actions may be considered as unfair practice, and if so, take measures against such practice.
If you have any questions , please feel free to contact Anna Yakovleva or Anton Kabakov 
Yours faithfully,
The Forte Tax & Law Team
---
[1] Russian Constitutional Court Ruling No. 8-P dated February 13, 2018 in case of verification of the constitutionality of Article 1252(4), Article 1487 and Article 1515(1, 2 and 4) of the Russian Civil Code in connection with a complaint from Limited Liability Company PAG

[2]  Article 1229(1), Article 1484, Article 1487 Russian Civil Code, Supreme Court Ruling dated March 28, 2016 Case No. А40-26875/2014, Articles 1252 and 1515 Russian Civil Code, Article 14.10 Russian Code of Administrative Offenses, Article 180 Russian Criminal Code
[3] Interview of Igor Artemiev, Head of Federal Antimonopoly Service of Russia, held on May 25, 2016 (http://tass.ru/pmef-2016/article/3310547)