Forte Tax & Law held a seminar in St. Petersburg on the latest changes in tax legislation
Forte Tax & Law held a seminar on September 27, 2018 on The Latest Tax Legislation Changes: A New Business Season Ahead. Over 40 representatives of various business sectors attended this event which addressed two global topics: changes in domestic tax legislation and changes  in international tax legislation.
Robert Gurdyumov, Senior Associate at Forte Tax & Law, opened the event with a presentation on changes in domestic taxation. Robert outlined, in particular, the consequences that will arise for businesses as a result of the increase in VAT rate, the abolition of corporate tax on movable property, and profit tax changes. Robert also talked about electronic document management. Robert described the main misconceptions about electronic document management and how to properly put in place such practice in Russia.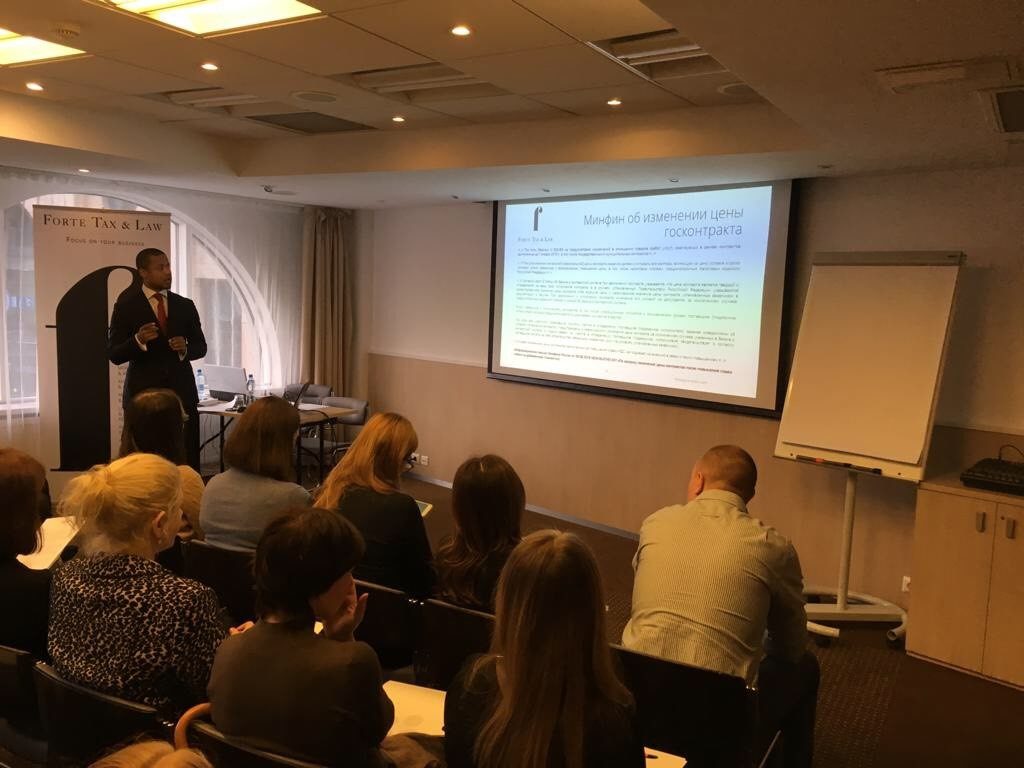 Anton Kabakov spoke about international tax changes, in particular, about Google tax for B2B. The recent changes in transfer pricing, because they are far from unambiguous, gave rise to a particularly lively discussion. Anton talked about a new court case on transfer pricing which appropriately illustrates how transfer pricing legislation can be opaque. Anton also talked about the ratification of MLI in Russia, which, it turns out, is not very well-known even among professionals.